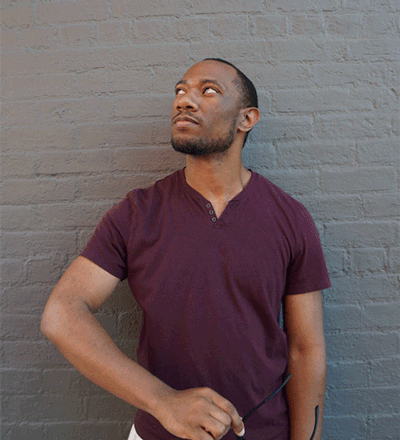 Hi!
My name is D'Van Howard.

I am a multi-passionate creative looking for a place to bring my skills and itch to solve problems. My engineering and design backgrounds join together, so that they can make tangible ideas become reality. My aim is to use my interest in technology and design to bring new, exciting, and thoughtful products into the world.

Enjoy.
Experience
Pixel and Timber | CINCINNATI, OH

INDUTRIAL DESIGNER (2021-2022)

Designing products and concepts in Solidworks. Design for manufacturing. Brainstorming, sketching, creating 3D workable concepts, rendering concepts to use for consumer testing. Low fidelity and 3D print prototyping. Communicating with clients and light project management. In house FDM expert/troubleshooter.

39A DESIGN | CINCINNATI, OH

JUNIOR DESIGNER/CTO (FALL 2019)

Interacting directly with clients to transform their ideas or technology into a marketable concept. Creating graphics and presentations for grant proposals. Research, project planning, creating concepts, client reviews and updates. Internally for 39A, updating and managing website, various social media (LinkedIn, FB, GoogleMaps, Insta), office tech support as problems arised.

CRAMER INC | KANSAS CITY, MO

DESIGN CO-OP (SPRING 2019)

Part of small R&D team developing Helix chair and other upcoming line. Participating in weekly scrum planning, concept development, CAD development, prototyping, and testing of chairs. Working back and forth between shop and office when needed.

DEPUY SYNTHES (JOHNSON&JOHNSON) | RAYNHAM, MA

DESIGN CO-OP (SUMMER 2018)

Worked with team on presentation illustrations, user research, and concept development. Cintiq sketching, UI/UX, prototyping concepts. Lead design of personal project, printing prototypes, and presented concept to engineers.

ETHICON (JOHNSON&JOHNSON) | BLUE ASH, OH

DESIGN CO-OP (FALL 2017)

Supporting designers with concept development and research implementation. Sketching, ideating, Keyshot, InDesign, prototyping concepts. Presenting ideas in small meetings. Working with other J&J employees on various projects.

NOTTINGHAM SPIRK | CLEVELAND, OH

DESIGN INTERN (SPRING 2017)

Sketching, ideating, prototyping concepts. Presenting concepts in small meetings. Working with shop workers to develop prototypes.

NACCO MATERIALS HANDLING GROUP | GREENVILLE, NC

DESIGN ENGINEER (DEC 2014 - AUG 2015)

Constructing and modifying component models of forklift trucks for specialty batch orders. Provided engineering support to manufacturing line.

TOYOTA MOTOR MANUFACTURING KENTUCKY | GEORGETOWN, KY

PAINT SPECIALIST CO-OP (SUMMER 2012)

Redesigned a prototype moon-roof installation component on manufacturing line. Designed and began development on new dolly to reduce strength required to push car frame.
EDUCATION
B.S. INDUSTRIAL DESIGN

University of Cincinnati, Class of 2020

B.S. MECHANICAL ENGINEERING

University of Kentucky, Class of 2014

PRODUCT DESIGN EXCHANGE

Tama Art University, Fall 2018

RENEWABLE ENERGIES PROGRAM

Pamplona Learning Institute, Summer 2013